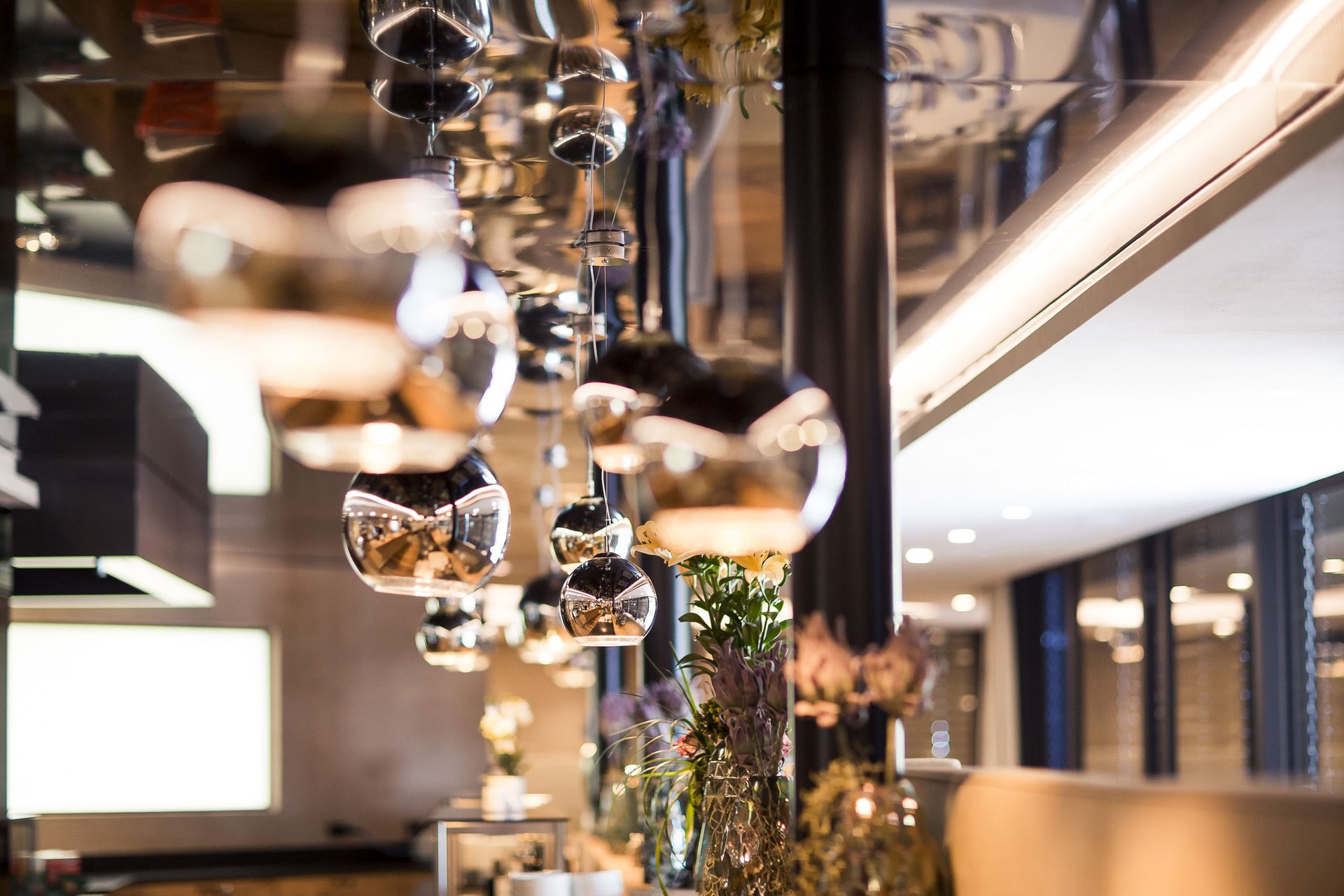 Our philosophy
at Quellenhof
What does the Quellenhof stand for? What do we believe in? What drives us? What do we strive for? Our philosophy, which we have always lived by, is based on four pillars: Q Taste, Q Touch, Q Sports, and Q Family. The letter Q doesn't just stand for Quellenhof, but above all for quality. Because offering our guests a tailor-made holiday in a luxurious resort and fulfilling their every holiday wish has always been our main goal.
Extraordinary flavours that take you on culinary flights of fancy, authentic specialities made from premium ingredients that quite literally melt in your mouth, and sceneries that are in a class of their own: The cuisine of Quellenhof Luxury Resorts is a truly unforgettable experience. Every resort has its own restaurants, where you will be served refined and masterfully arranged creations. Gourmetstube 1897 takes you on a culinary journey around the world. Its name is a homage to the founding year of the Quellenhof. Japanese delights and extraordinary views await you at Sky Restaurant Teppanyaki with spectacular show cooking. At the unique underwater restaurant at Quellenhof See Lodge, you can immerse yourself in a sea of extraordinary flavours. The finest gourmet creations are also served up in the rustic parlours and panoramic dining room of Hotel | Chalet Das Alpenschlössel. Panorama Restaurant at Quellenhof Lazise delights guests with its exquisite cuisine and architectural concept. In good weather, the "convertible roof" is retracted to reveal the romantic evening sky. Surrounded by the idyllic garden, Bistro La Piazza is a wonderful place to relax and have a little snack. As different as the restaurants might be, they have one thing in common: Premium wines from the well-stocked wine cellars of the Quellenhof Resorts perfectly round off the gourmet experience. An indulgent end to the day is provided by high-quality gins, whiskeys, and digestifs, which our bartenders will be happy to advise you on.
Leaving everyday life behind, enjoying the here and now, and feeling free – nowhere is that as easy as at Quellenhof Luxury Resorts. The exclusive wellness areas are the ideal place to take time for your wishes and needs. Step into the spacious and unique water and sauna worlds with relaxation rooms, adults-only areas, and retreats of the Quellenhof Luxury Resorts and embark on a sensory journey in the spa areas. With massages and treatments tailored to your exact needs, even deep-seated tensions are released, and the wide range of beauty treatments lets both your outer and inner beauty shine. Feel the relaxation spread through your body and provide you with new lightness and a deep inner balance. Every hotel has its very own wellness and relaxation area, but they all have the same goal: providing you with the regeneration you deserve.
Your holiday at Quellenhof Luxury Resorts awaits you with the perfect mix of action and relaxation. Feel at one with yourself and the world during guided yoga sessions, discover your own power during various workouts, bowl a strike, or experience the unique feeling of weightlessness while diving. Countless hiking and biking tours in Val Passiria/Passeiertal, fishing spots in crystal-clear waters, rafting adventures on the Passirio/Passer river, helicopter flights above the South Tyrolean mountain world, rounds of golf, horse rides, tennis matches, and so much more fill your active holiday. For your little ones, Val Passiria/Passeiertal is a natural playground. They can splash around in the Acqua Family Parc, play in the Action Park, and have the time of their lives in the climbing hall and during sports camps. Our professional carers lovingly look after toddlers, children, and youngsters in age-appropriate groups. A whole host of adventures are also waiting at Quellenhof Lazise. How about a boat tour on Lake Garda, a vineyard hike in the hilly landscapes of the Veneto region, a day trip to Venice, or a shopping trip to Milan? If you're a tennis fan, you'll fall in love with the brand-new and joint-friendly hard courts and the two padel courts – and thanks to the mild climate, playing tennis is possible almost all year round at Lake Garda! No matter what you're in the mood for, with us, your day will always be unforgettable!
Holidays are the most precious time of year for families, because they get to collect emotions and memories that will last a lifetime. That's why we ensure that you and your loved ones get to enjoy a carefree holiday thanks to our wide range of offers. A holiday that reconciles the needs of everyone – from to toddlers and youngsters to parents and grandparents. We have created a unique adventure world for children with outdoor playground, Acqua Family Parc, playrooms, 3D cinema, climbing hall, bowling area, football field, and spa areas for families only. While children from the age of 2 enjoy fun and games in the children's club and miniclub with our professional carers, attend children's courses in horse riding, tennis and golf lessons, or take part in a wide range of activities, mum and dad are treated to peaceful moments of togetherness in the adults-only area. Place your family holidays in our hands: At Quellenhof Luxury Resorts we know what young and old, children and parents are dreaming of.